At Air Canada, safety is of vital importance. And for the man who leads the data strategy aimed at enhancing this single most important performance metric, how insights around the airline's performance on safety are delivered is just as vital.
"Where I see myself, and where I invest the majority of the time, is creating different versions of data for different mediums," says Shaul Shalev, manager of safety analytics and innovation at Air Canada.
[ Lisez la version française: « L'analyse des données prend son envol chez Air Canada » ]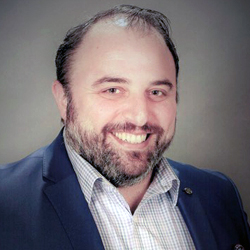 That philosophy centers on enabling airline personnel to access critical safety information with the flick of a button or a voice command. That means moving beyond the two-dimensional frame of traditional business intelligence tools to include augmented reality applications connected to data dashboards, smart speakers that connect to dashboards to provide information in an audio format, and a smartwatch app that shows KPIs such as a daily count of airline damage incidents with something as simple as a glance at one's wrist. It's all part of a strategy to deliver data in whatever form best suits any given employee's needs and preferences.
"We're able to make sure all our staff are digesting the data they need in their preferred medium," Shalev says. "This is where I'm going with this whole BI journey."
A flying leap into data analytics
These innovations — and any potential future incarnations — would not be possible without a sophisticated data platform underpinning them.